epic: particularly impressive or remarkable.
hello my joyful friends,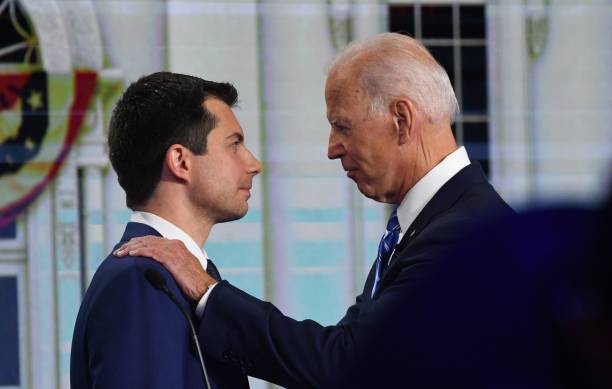 Today was epic. This election cycle I became involved in politics for the first time in my life. During the democratic primary I supported Pete Buttigieg. I supported Pete's run by donating my time and money. At "visibility events" I stood on busy street corners encouraging commuters to honk their horns for Pete. I baked muffins for the volunteers who joined me those mornings back in the spring of this year. I called potential voters, I texted potential voters, I sent letters. Volunteering for Pete gave me a feeling of pride, of being part of, of making a difference. Yes, I felt like I made a difference. The people I met, "Team Pete" were some of the most dedicated, honest, positive people I've ever met. Pete will be part of the Biden-Harris team!
In an earlier post I was pretty tough on young voters. Turns out that young people, especially young people of color, substantially shaped the outcome of this election. My son and daughter, 21 and 20, cast two of those votes.
Joe was not my first choice, nor my second. Immediately after the democrats nominated Joe Biden, Team Pete gathered for a photo shoot. The signs we held said "United for Biden". Pete's "rules of the road" are a set of values that guided Team Pete as we supported him.
Joy was one of those values. I am joyful today. I am full of hope for tomorrow. I know that change is hard. Change comes slowly. My expectations are in check. I am proud to be an American today as corny as that sounds.
I am proud of our youth, my two especially. When people tell me that their vote doesn't matter, I tell them that if every person who said that voted, it would matter!
until we meet again,
Joy